Thats right – HAMP filters have changed.
The ever popular green filter has changed to blue !
Those who have been using HAMP filters for a long time will know that the original part number for HAMP oil filters was H1540-PLC-505. These were made in Japan by Toyo Roki.
At some point in 2008, the part number changed to H1540-RTA-505, with the filters being made by FILTECH in USA.
As of October 2014, the part number has changed again to H1540-RTA-515, and the new part number is made by Toyo Roki in USA.
PICTURES
First up – size comparison.
The new H1540-RTA-515 filter is exactly the same size as the old filter – no change here !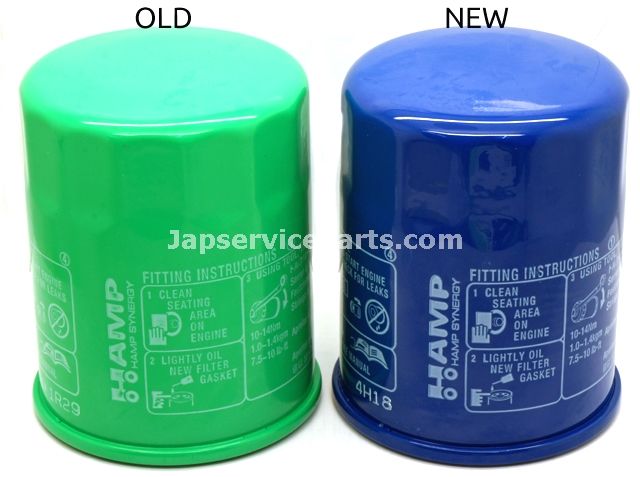 Part number on the filter has changed

The filters are still made in the USA, but manufacturer has changed
FAQ's on the NEW filter
Q – Is the fitment the same ?
A- Yes – there is no change in size or fitment
Q – Why are other companies still selling the old green filters ?
A – Other companies may still have old stock of the Green Filters, but once stock runs out they will have to change to the new filters as the old Green filters have been discontinued by Honda
Q – Is there any difference in the quality ?
A – No, quality remains the same and there is no change in filter constuction